Following every Baltimore Colts score in Memorial Stadium, Carolyn Clark and her Welsh pony Dixie would circle the field in celebration.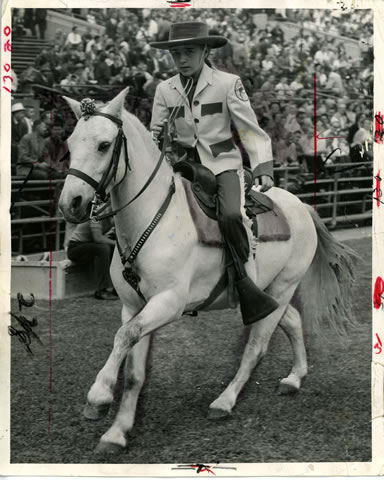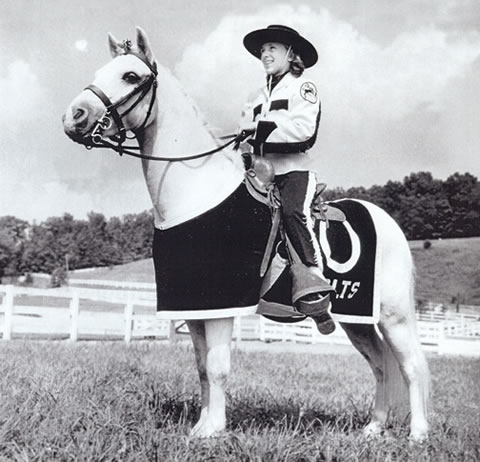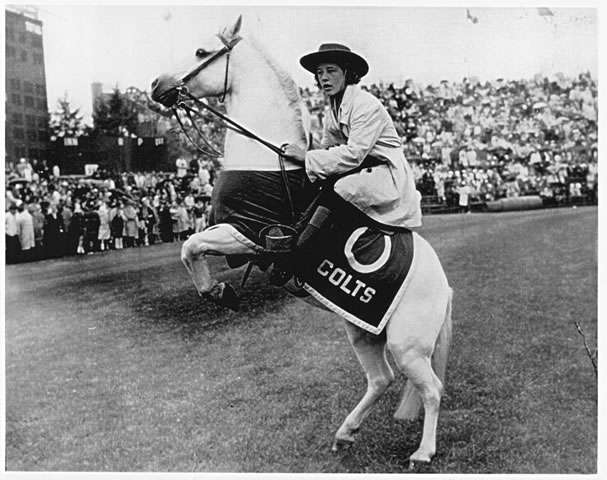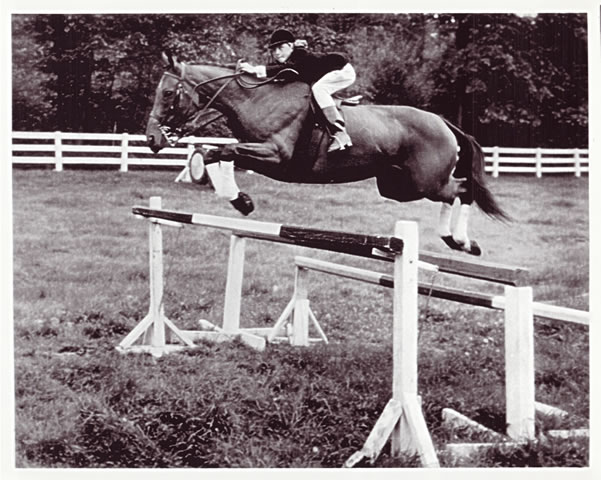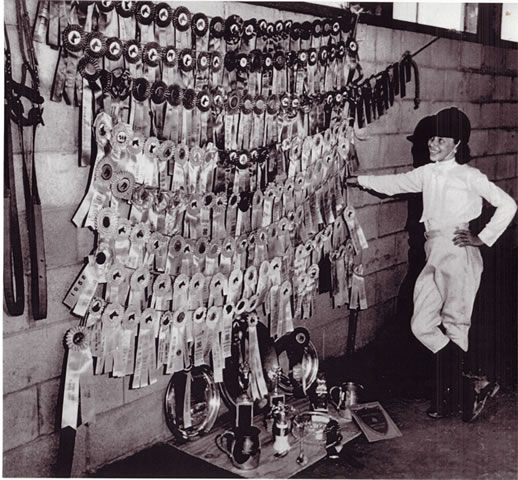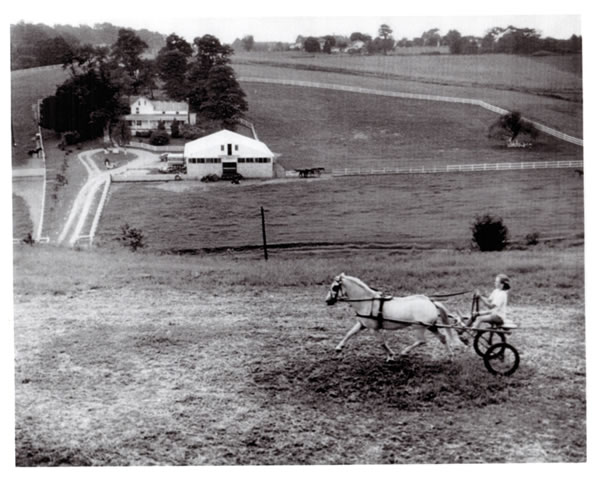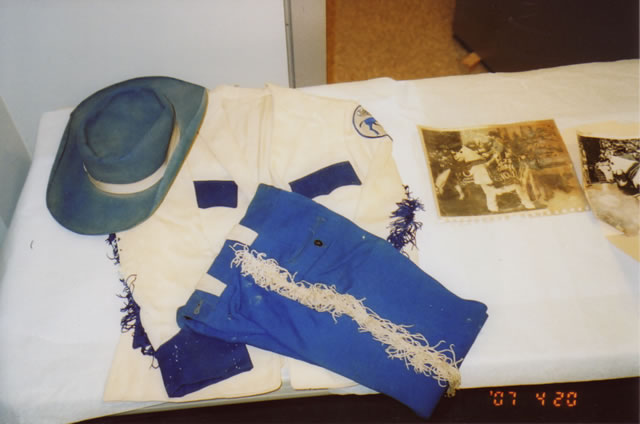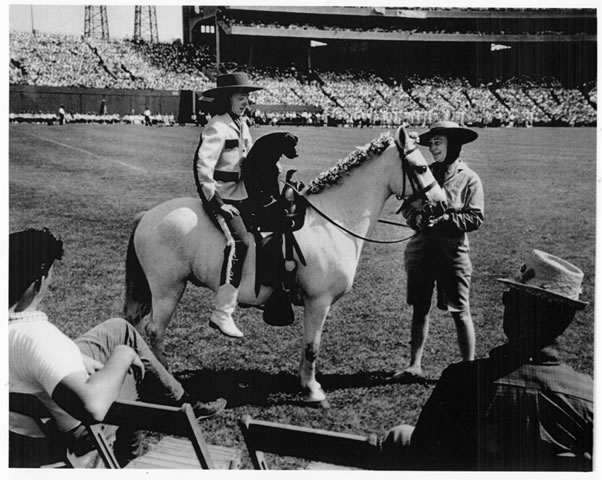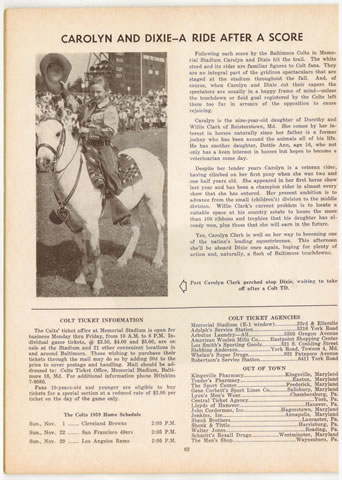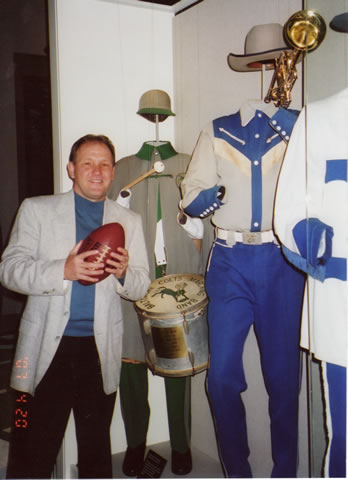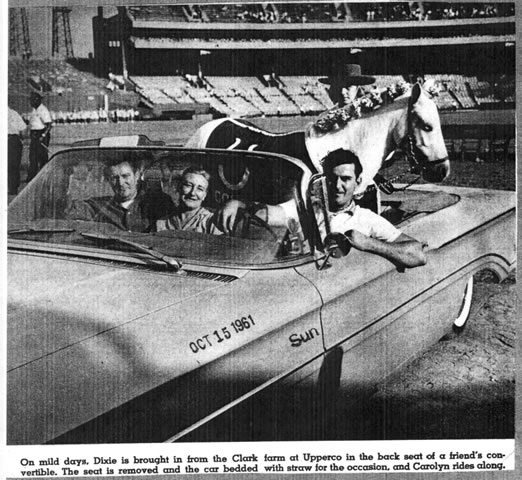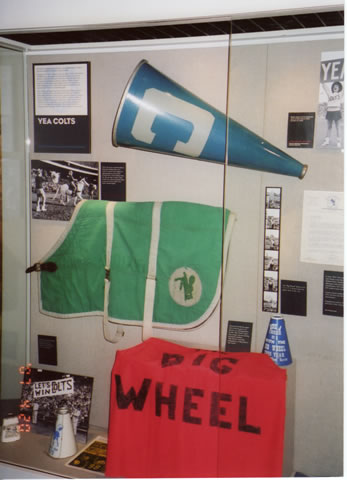 Carolyn And Dixie At Memorial Stadium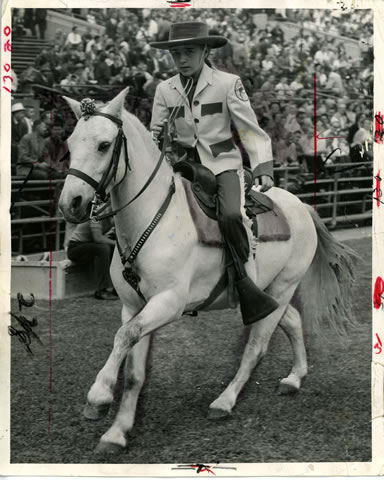 Carolyn Clark And Dixie - Baltimore Colts Mascot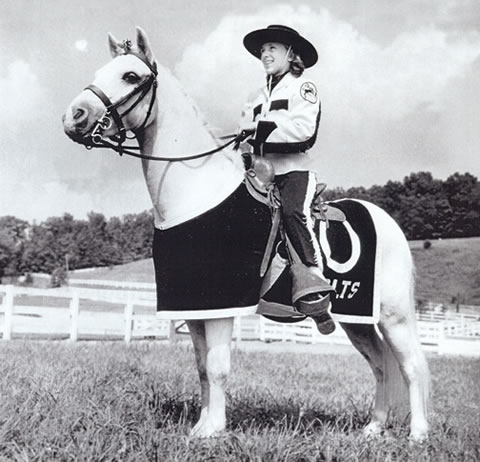 Carolyn And Dixie - Baltimore Colts Mascots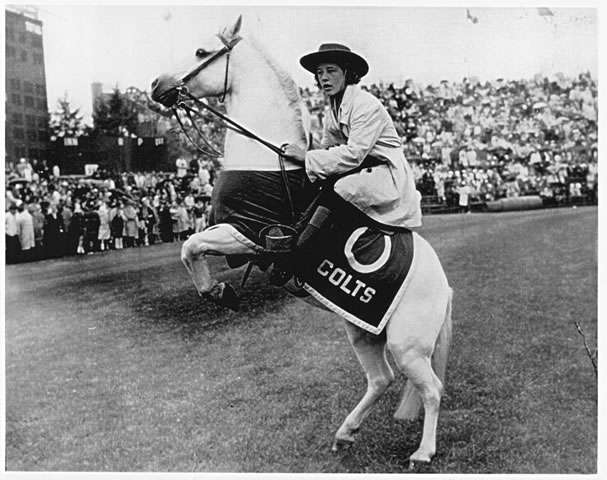 Show Jumping Practice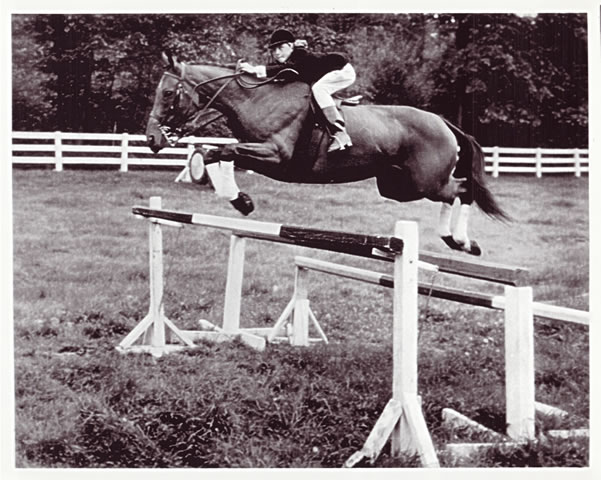 Carolyn Clark And Her Prize Ribbons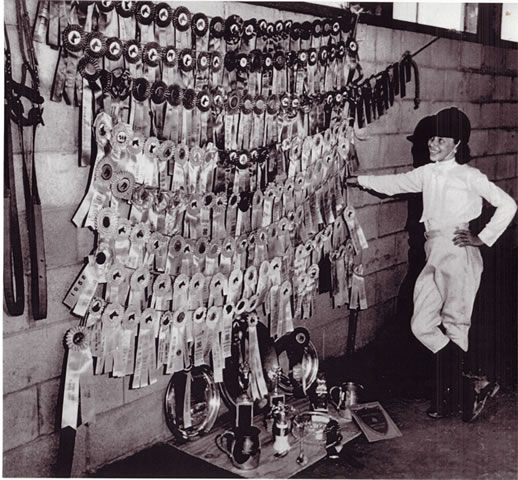 Dixie Pulling Carolyn In A Sulky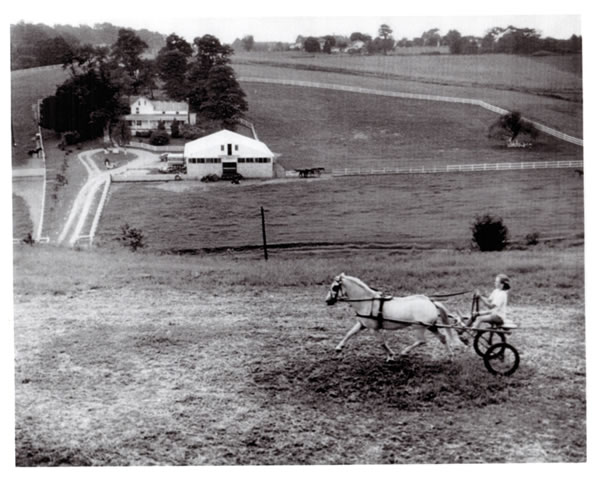 Carolyn Clarks Original Uniform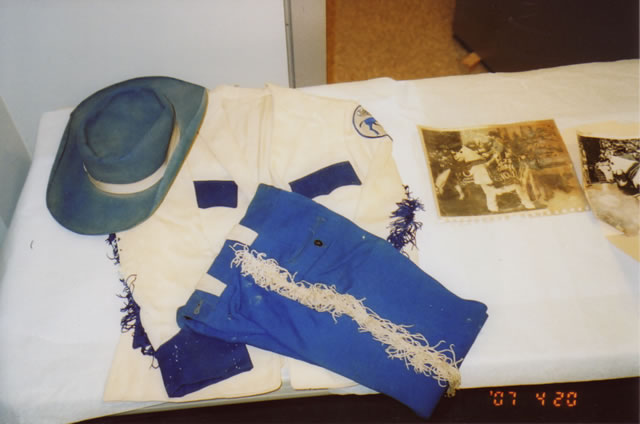 Carolyn, Dixie And Inky Dink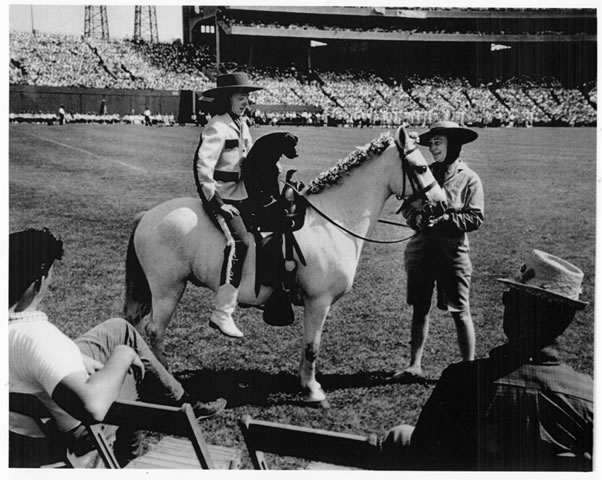 Original Colts Program From 1959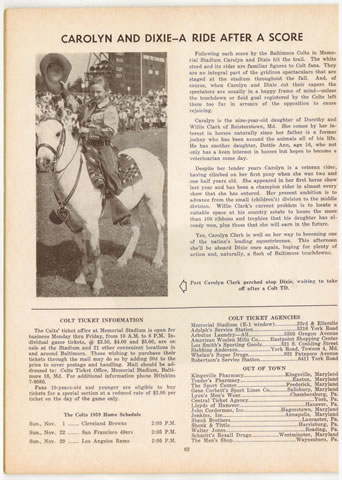 Paul Travers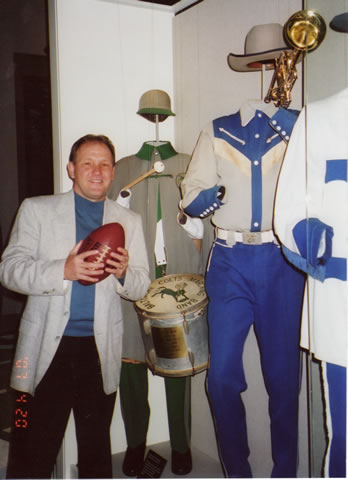 The Pony Mobile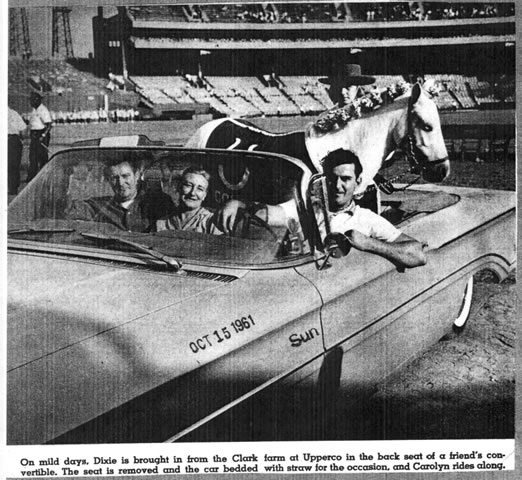 Carolyn And Dixie Display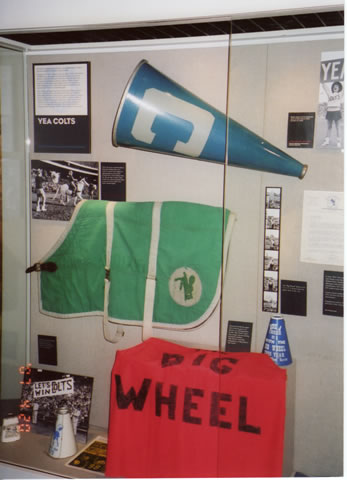 Carolyn Clark was born in the jockey's room of a Charles Town, West Virginia hospital in 1949. Her father, Willie Clark, was a jockey at Charles Town Races who had ridden in 10,630 races by the time he retired at the age of 69. Carolyn's mother, Dorothy Clark, was a thoroughbred horse trainer at the family owned Green Hill Farm in Upperco, Maryland.
Carolyn learned to ride when she was only 2 years old. By the time she was 7, she was leading horses to the track at Pimlico Race Course and earning dozens of ribbons in local pony shows. In 1959, at the age of 9, Carolyn and her white Welsh pony, Dixie, became Baltimore Colts mascots, riding around the warning track at Memorial Stadium after every Colts touchdown or field goal.
On October 11, 1965, sixteen year old Carolyn Clark was killed when the driver of the car in which she was riding fell asleep and the vehicle crashed into a bridge abutment along Route 40 just outside of Aberdeen, MD.
According to Dottie Hicks, Carolyn's older sister, Dixie the Welsh pony — who's real name was Crayfield Starlight — lived out his days on Senator Daniel Brewster's farm in Worthington Valley.